The respondent
cross country travel, oh canada!
Newfoundland

PEI

Nova Scotia/Halifax

New Brunswick

Quebec

Ontario

Manitoba

Ontario

Saskatchewan

Alberta
​
---
Travel + Life
---
community action
For those who are not sure what my Where Is The Love movement means.. it is a re-enactment of the Black Eyed Peas movement and their song. Where Is The Love. When I first heard this song I was inspired and still am to help make a difference in this world. Everyday I follow these words by Apl.de -

I feel the weight of the world on my shoulders
As I'm gettin' older y'all people gets colder
Most of us only care about money makin'
Selfishness got us followin' the wrong direction
Wrong information always shown by the media
Negative images is the main criteria
Infecting the young minds faster than bacteria
Kids wanna act like what they see in the cinemas
What happened to the love and the values of humanity?
What happened to the love and the fairness and equality?
Instead of spreading love we're spreading animosity
Lack of understanding leading us away from unity
(Where's the love)"
Powered by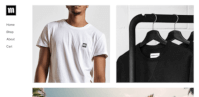 Create your own unique website with customizable templates.